Available For Emergencies After Hours, Which Gives Me Peace of Mind

The single biggest benefit that Quantum provides is that they answer ALL our questions.  Whenever we have concerns, we call and get a response immediately.  Whether it is log in problems, concerns we have been hacked, SPAM emails, server issues or missing files and folders… they handle it all for us.

The Quantum team is proactive.  They address our needs as we grow, anticipating changes that may need to be made or put into place.  For example, they proactively addressed our outdated Windows 7 systems and our ageing server before they became issues.

Marc and the Quantum team is very responsive.  They make sure they are available for emergencies after hours, which gives me peace of mind.  We never feel abandoned or waiting for assistance in a crisis.

Brenda Clement
Owner
Midstate Caulking
Kissimmee, FL
Quantum Is In A League Of Their Own

Communication is very important when working with an IT company.  The Quantum team does a great job of communicating and educating our staff on our level.

Quantum is in a league of their own. They are a complete package; reliable, responsive and have the expertise to resolve any issue.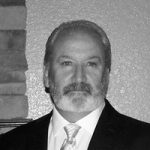 Jerry Vroombout
President
Titan Electric Southeast
Orlando, FL
We Have Not Had To Worry About IT At All!

The biggest benefit that Quantum has provided is that we have not had to worry about IT at all!  Even before problems come up, we get notified from Quantum.   They also notify us when our annual security equipment is coming up for renewal so there is no lapse in coverage.

The Quantum team takes care of our issues, quickly!  Quantum is a full service, 24-hour IT firm that puts their client's needs first.
Priscilla Robinson
Controller
JCB Construction
Orlando, FL
FAST Support!  They Keep Our Data Safe.

When we call Quantum Computer Solutions their helpdesk support fixes whatever IT issue we have, fast!

Quantum keeps our data safe, which provides us peace of mind.   I recommend speaking with the owners, Marc or Andrew, directly as they will show you how they backup your server data and keep it secured and safe.

Steve Orsolits
President
A-lumination Electric
Orlando, FL
Less To Worry About / Peace Of Mind

The biggest benefit for using Quantum Computer Solutions is that I have less to worry about, which gives me peace of mind.  They have quick response and resolution to any issues that arise, and their team is great to work with.

Compared to other IT service providers, their staff provides much better service and a wider range of products and solutions. I have a lot less headaches now which has freed me up to pursue and focus on my other tasks.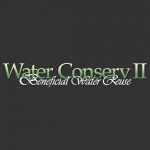 Steve Schwab
Operation Chief
Water Conserv II
Winter Garden, FL
They Truly Care About Finding A Solution That Works For You

The biggest benefit to using Quantum for our IT support is the dedication of their team and their commitment to our needs.  Any time we have an IT need I know that I do not have to worry, and a solution is only a phone call or email away.

Compared to other IT firms I have used in the past, Quantum is much easier to work with.  You do not have to cut a bunch of red tape or jump through hoops to get an issue addressed.  At Quantum, somebody always answers the phone and they are always able to assist with what we need as soon as possible.

Choose QCS without a doubt. Marc and Andrew and their team are most attentive to the needs of their clients and truly care about finding a solution that works for you.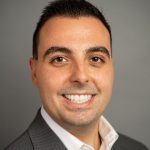 Andrew LoFaro
Operations Manager
St. Joseph Catholic Church
Lakeland, FL
Technical Expertise & Customer Service

The time saved attempting to trouble-shoot issues has been a great benefit.  In addition, the expertise that Marc, Andrew and the Quantum team provide to the bigger, more complex issues is extremely valuable.  The Quantum team is also very responsive and provides great customer service.

Give them a shot!  They will do whatever is necessary to make sure you are satisfied.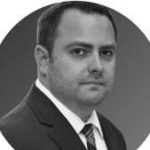 Christopher O'Brien
Partner
Bitman O'Brien & Morat Law
Lake Mary, FL
Outstanding Customer Support

The biggest benefit for us to have Quantum as our IT provider is the outstanding customer support anytime that we need them. They are extremely professional and efficient in solving our IT problems immediately.  The Quantum team is very approachable, easy to connect with them, and if they cannot solve a problem remotely, they come to our office the same day, sometimes within 1-2 hours.

A professional and reliable IT provider is an essential part of the normal, secure, and safe digital operation of any business. In our case, being in the health care business even more important and necessary.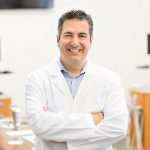 Dr. Nelson Diaz
Owner
Diaz Orthodontics
Orlando, FL
Peace Of Mind That Our IT Is Being Handled Properly

Quantum provides peace of mind that our IT is being handled properly.  We know that there is a team of experts that can quickly fix anything that may need fixing,,, very quickly!

When submitting a support ticket, Quantum is fast to respond and really listens to their clients to understand the problem at hand.  Quantum is very personal, not just a help desk solution.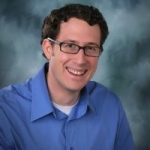 Peter Freuler
Partner
Peter Freuler, CPA
Kissimmee, FL
I'm Extremely Happy With The Services They Provide

The biggest benefit to us is the quick and friendly response to any problem we have, big or small.  It is so nice to be able to pick up the phone and call Quantum, and if they cannot fix the problem remotely, they are in our office as soon as possible.

Quantum is better than other firms we have dealt with as they are wonderful with customer service.  They've gotten to know our company and our employees, and respond to our needs quickly and efficiently.

Quantum is the best, do not hesitate – call them!  They have always been willing to go the extra mile to help us – and always with a smile!  If they do not have the answer to our problem right away, they tell you that and then they research the problem and get back to you to get the problem resolved.  I am extremely happy with the services they provide Schoolfield Properties.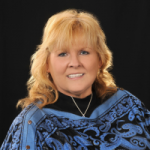 Sheran Rasmus
Accounting
Schoolfield Properties
Kissimmee, FL
If You Cannot Afford In-House IT But Want To Feel Like You Have It, Quantum Is Your Go To

Quantum Computer Solutions provides instant help.   Their team has access to all our machines through their remote tool so that we can get immediate assistance.

Our previous vendor was hard to in touch with when we needed immediate help.  Quantum always answers the phone with quick responses and is available after hours and on weekends when needed.

If you cannot afford in-house IT but want to feel like you have it, Quantum Computer Solutions is your go to.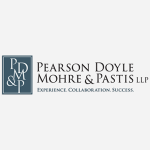 Amy Cunningham
Office Manager
Pearson Doyle Mohre & Pastis Law
Maitland, FL
Reliability Of Knowing That Our Information Is Safe And Secure

Quantum provides me the reliability of knowing that our information is safe and secure.  Also, if I need assistance with any issue, someone is always there to walk me through.

The Quantum team is friendly, reliable, and always very helpful. I am never made to feel that I am an inconvenience.

Quantum is the only IT firm that I have used for my business.  After hearing from other clients, I feel the response time to our needs is always immediate.
Kelly Thornley
Partner
Linder & Thornley CPA
Orlando, FL